The Porsche crowd has been screaming for a strong, lightweight version of the factory single-bolt hole wheels since the cars were introduced. O.Z. Racing in Italy has listened and responded with what will undoubtedly be the best value wheel out there for the car.
Ultraleggera Superforgiata Initial Sizes and Current Pricing
(Prices current as of 8/30/2010 and subject to change without notice.)
19x8.5 ET53 - $629.00
19x9 ET47 - $639.00
19x11 ET51 - $679.00
19x12 ET63 - $699.00
19x12 ET48 - $699.00
Compare to your stock GT2 or GT3 sizing.
997 GT3
: 19x8.5 - 53ET or 19x12 - 63ET
997 GT3 RS:
19x9 - 47 ET or 19x12 - 48 ET

997 GT2 RS 10-spoke
: 19x9 - ET 47 or 19x12 - ET 48 (same as GT3 RS)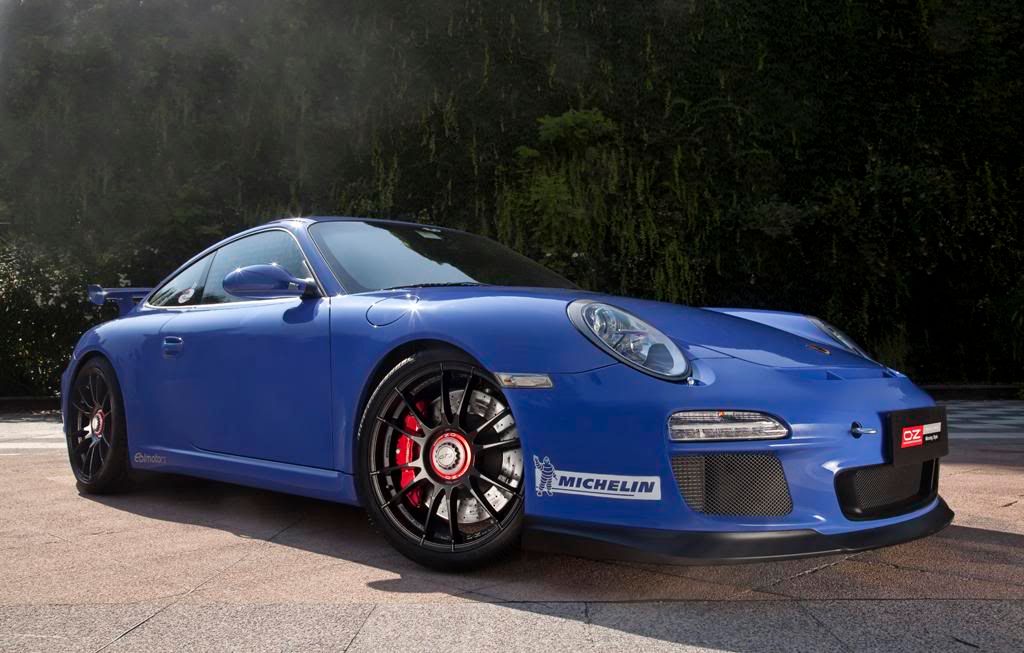 These are the same one-piece forged, heat-treated and track-proven wheels that have been available in the standard 5-bolt version for some time. Black only at this time. Wheels are expected in stock within 4-6 weeks.
Comparable wheels start at about $5,000 a set. How does $2,650 sound for four wheels that we would put toe-to-toe against anything forged for strength?
"Pretty darn irresistible" is the right answer!